MakeX Spark Robotics Competition
Submissions are now closed. Stay tuned to 2021's competition!
About Spark
MakeX Spark is a creative competition program for young people. In MakeX Spark, contestants need to focus on the theme of each match, make full use of creativity, carry out the projects through software programming, hardware construction, and display the projects to others.
With the characteristics of low entry-level and flexible forms, Spark focuses on guiding teenagers to not only learn interdisciplinary knowledge and apply them to practical problems but also improve their problem-solving and logical-thinking abilities, developing their creativity and imagination. Through theme learning with practice, Spark helps contestants improve communication and expression abilities, and fully feel the joy of sharing.
Theme
The theme of 2020 MakeX Spark Online Competition- 2nd match is Housework Helper, please work on this theme, build efficient projects to free the hands of your family. Your creations may also benefit lots of people!
There are no specific forms or types requirements- you can make gadgets that help you finish the household more efficiently; you can develop a robot that can replace humans to do housework independently; you can invent smart household items that can eliminate housework from the beginning… As long as your ideas are related to reducing housework, you are the "Housework Helper" we are looking for!
Requirements
Participation
1. MakeX Spark online competition is an individual event. Each individual contestant can be instructed by one mentor.
2. Contestants are divided into two competition groups: 6-9 years old (inclusive) for elementary group, 10-13 years old (inclusive) for intermediate group.
3. The mentor shall be over 18 years old, and provide safety guidance especially during hardware construction and tools operation.
4. Each contestant can only submit one project.
Submission
1. Publish project: publish source code, fill in project introduction text, upload project demonstration video, upload at least 3 pictures.
2. Submit project&poster:submit the published project and upload poster .
*Contestants should publish their projects in the mBlock community and submit projects via the specific submission link(Please follow the steps in Participation Instructions.
Equipment
*Contestants should use mBlock 5 to program projects. The hardware is not limited. Recommended hardwares are shown as following.
HALOCODE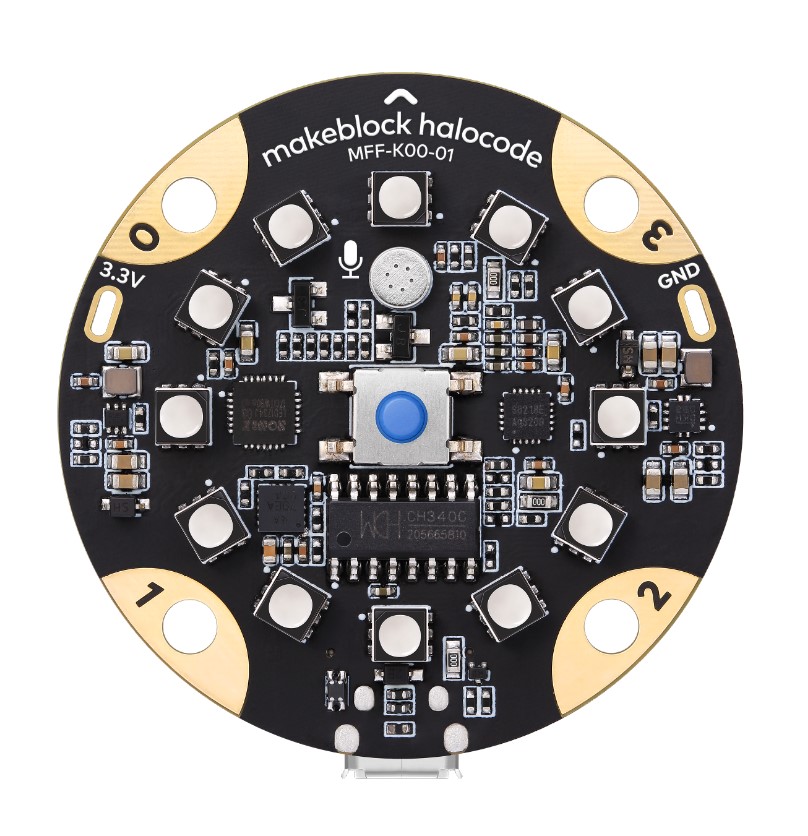 Halocode is a wireless single board computer. With its built-in Wi-Fi support and microphone, the students can easily bring your board into the IoT projects and add speech recognition ability to it. It comes with plenty of sensors, such as 12 x Programmable RGB LED light, a Motion Sensor, a Touch Sensor, and more.
AI & IoT Creator Add-on Pack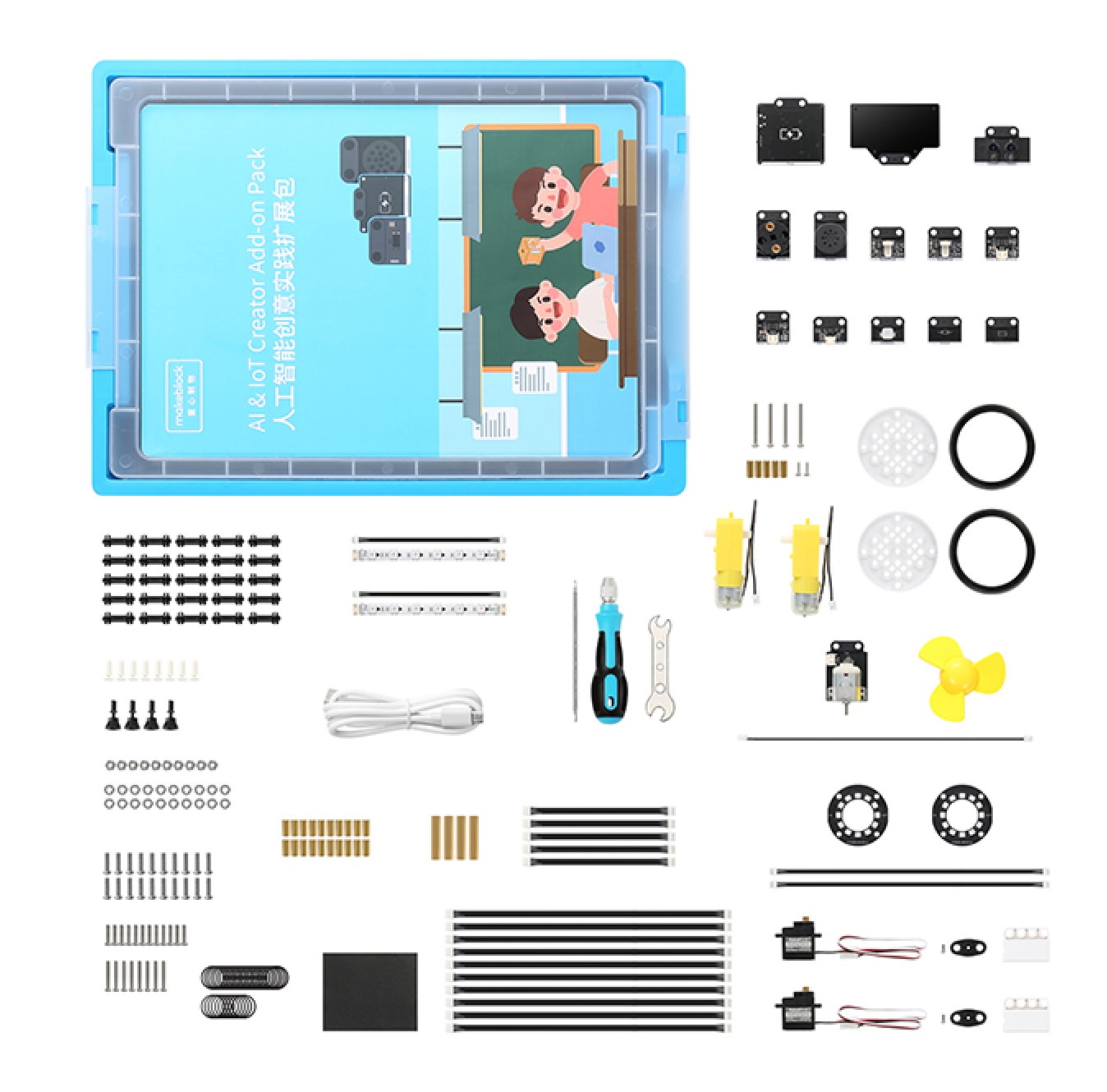 If the mainboard like Halocode is not enough for your project, we recommend the combination of Halocode with the AI & IoT Creator Add-on Pack, which offers 13 mBuild electronic modules and 9 accessories packages equipped with appropriate building blocks, Python APIs, hardware online documents, assisted with wealthy teaching cases.
2020 MakeX Starter Kit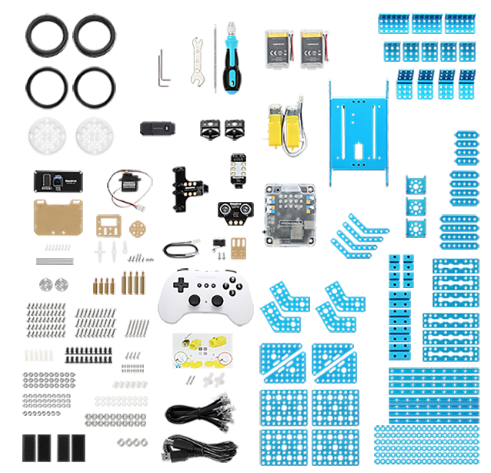 The 2020 MakeX Starter Kit includes mBot chassis, Bluetooth controller, high-speed motor for competition, RGB line following module, ultrasonic module and 9g servo. It forms a powerful software and hardware platform to meet the basic competition needs of the participating contestants.
Submissions are now closed. Stay tuned to 2021's competition!
---
Logics Academy Partners